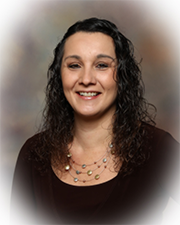 Theresa Strauss
Broker
360-688-4073
360-359-1355
Click to View Email
Register here as Theresa Strauss's Client
Having worked most of my life in the customer service business, I consider myself a people person. For whatever reason, people will strike up a conversation with me wherever I'm at. As such, real estate has been right up my alley!
In my personal life, I love the outdoors/Fishing and absolutely adore my family which includes my husband and three awesome grown sons. I have made Yelm my home for the past 15 years. Yelm is an amazing place to raise your little ones as I did. There are also other areas in Pierce and Thurston Counties that I am familiar with that would be a great place to raise a family as well as I have lived in both counties.
In my professional life, my passion is real estate. It's not a job to me, it's a way of life that I thoroughly enjoy. I love the freedom, working with my clients, showing homes, and being part of the excitement of helping people own their own home. The most gratifying time is when I meet them at their new home, hand over the keys, and see their excitement. My clients truly become part of my sphere of family and friends. One of them even performed my wedding ceremony!
Please don't hesitate to call, text, or e-mail me with any questions you may have about the world of real estate. There are a variety of loans available to fit your individual needs. I can also help you find "0" down payment programs, "First Time Buyers" and State Funds (Down Payment Assistance). Whether you are searching for that perfect place to call home, or need to sell the one you're in, I will be there with you, by your side and helping you every step of the way."

Respectfully,
Theresa Strauss

Specializing in these Areas
Click to Search