>

WA

>

Sequim

>

108 Hilltop B Dr B
Sequim, WA Real Estate Navigation
---
Have a Question or Want to Schedule a Showing?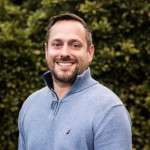 Call or Text:
Brandon Johnson
(360) 456-3366
OR
---
Real Estate Flips:
---
Price Change History
Price
Date Modified
$599,000
09-14-2018
Original Listed Price:
$630,000
06-25-2018
---

Sequim, WA Sold Listings by Year
---
---

Map of 108 Hilltop B Dr B, Sequim, WA

Active

Pending

Sold within last 6 months
Directions to 108 Hilltop B Dr B: Sequim Dungeness Way N to Sunland. R on Taylor Blvd. L on Fairway Drive to L on Hilltop Dr. Condo is on the right side.
108 Hilltop B Dr B is a condo for sale in the south sunland neighborhood which includes 1 Bed, 3 Baths, 3,200 sq.ft. of living space, 0.56 acres of land, and was built in 1978. It was listed on 06-25-2018 and has been on the market cumulatively for 420 days. The list price of $599,000 is 38.30% higher than the median listed price of $433,119 for other real estate for sale in Sequim. 108 Hilltop B Dr B is also listed at 91.60% higher than median price of sold real estate of $312,623 in Sequim. The price per square foot is $187.19 which is 13.75% lower when compared to the average price per square foot of Sequim at $217.02. Want to see more real estate for sale? Search our available homes, condos, vacant land and rentals in Clallam County and Sequim .
View Real Estate listings in Nearby Cities