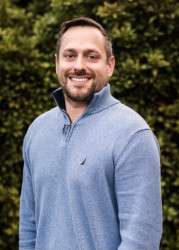 Brandon Johnson
Broker
360-688-4073
360-456-3366
Click to View Email
Register here as Brandon Johnson's Client

Specializing in these Areas
Click to Search
Map of Listings
Current listings for Brandon Johnson
4 Beds | 2.5 Baths | 2215 sq. Ft.
Stunning 4 bd, 2.5 ba custom built home in desirable Sawyer Crest II neighborhood! This Curtis Lang masterpiece features deep front porch, inspiring f...
Read More
---
Home for Rent
3 Beds | 3 Baths | 2546 sq. Ft.
Date Listed: 01-08-2019
Community:
Olympia
Gorgeous, custom built house with just a hint of French Country and a whole lot of space! This 3 bedroom, 2.75 bath home features hardwood floors, vau...
Read More
---
Referred by:
We were paired with Brandon through Homelight.
Most Liked about the experience:
Brandon, along with Tom Zee, were incredibly helpful. They understood our needs and used their knowledge of the area to guide us in the right direction. Brandon was with us every step of the home-buying process, taking time to answer every question we had as they popped up. He was always honest and upfront along the way and continues to be helpful.
Improvements Needed:
We had a positive experience, especially considering we had to complete this deal from 2 states away, so there isn't much more we could ask for.
Referred by:
We are return customers, have worked with Brandon to buy and sell three homes now.
Most Liked about the experience:
Brandon makes the home buying process easy. He was flexible when it came to being available for viewings and helped us narrow down our search. He worked with us to craft a winning offer on a home that saw heavy competition. The home needed a little work, and he was able to recommend local contractors for bids so we were fully aware of the potential costs of fixing the home.
Improvements Needed:
Keep up the great work - we will continue to use Brandon as our agent!
Most Liked about the experience:
Brandon was knowledgeable about the house the first time we looked at it. He included us in the entire process and was easy to reach when we had questions. Also, he made sure we were heard and answered every question we had without making up the answers. If he didn't know the answer, he used alternative resources to find out. If we buy again in this area, we will use Brandon Johnson for sure!
Improvements Needed:
Brandon made this experience as painless as he possibly could.