Moving Guide for Federal Way, WA:
Located about 15 miles from Joint Base Lewis McChord is the city of Federal Way, Washington, a thriving city with a variety of activities and attractions.
Sitting in the middle of the downtown area of Federal Way, WA is a mall known as The Commons. There are several restaurants located within the mall and outside in the mall parking lot, including Applebee's, Panera Bread, McGrath's Fish House, and the Mongolian Grill. Located within the mall is a newly remodeled movie theater, the Century Theaters. The theaters offer XD sound with 3-D movie capability and all theaters offer relaxing recliner seats. Make sure to check the link above for movie show times, plus their weekly discounts and opening night fan events.
Located across the street from the Commons is the Federal Way Transit Center offering bus service to all local areas on a variety of schedules. Part of the Sound Transit group, buses are available to take passengers to locales to access the Sounder Train which runs north to Seattle as well as the light rail service into both Seattle and downtown Tacoma.
For family fun and entertainment, check out Wild Waves and Enchanted Village along Enchanted Parkway about 10 minutes south of the downtown area. The family-friendly water park offers a multitude of waterslides and a theme park environment complete with rollercoaster and log rides. During the holidays, Wild Waves is home to Fright Fest and Holiday with Lights.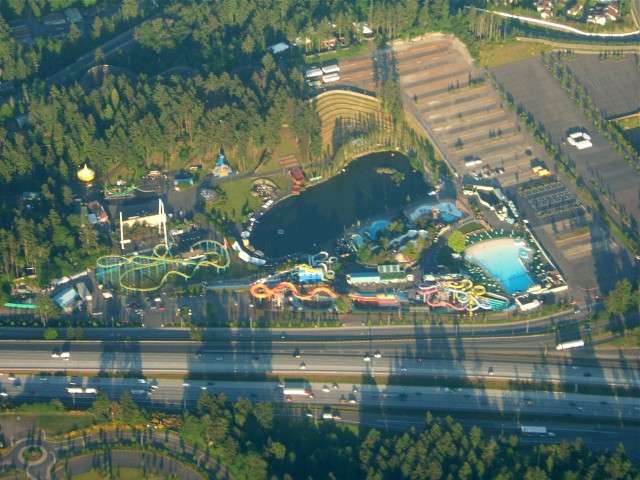 Federal Way School Districts offer students educational opportunities from kindergarten through high school within walking distance to most city attractions and bus lines. For more information on specific school offerings, check out their website.
The Goodwill Games were held in Federal Way, Washington in 1990, and the Weyerhaeuser King County Aquatic Center was built to accommodate the athletic events. The pool is still available today for walk in lap swimmers or family swim fun. For more information about swim times and annual passes, follow the link above.
For outdoor enthusiasts, Federal Way has a variety of parks with walking paths and ball fields. One of the largest parks is Celebration Park which offers several miles of paved walking paths from Federal Way down to Northeast Tacoma. The paths are also suitable for runners and dog walkers.
Fishing and boating outdoorsmen should check out Steel Lake which offers a full children's playground, picnic tables, a boat launch, and a dock for casual fishermen. There is also a swimming area available for those wishing to take a dip.
If you enjoy inviting gardens, Federal Way is home to the Rhododendron Species Botanical Garden and PowellsWood Garden. Both gardens offer a relaxing, lush environment for a small fee, are beautifully maintained and accessible in the spring-through-summer months. Federal Way also offers a Farmer's market with fresh produce selection open Saturdays May through October.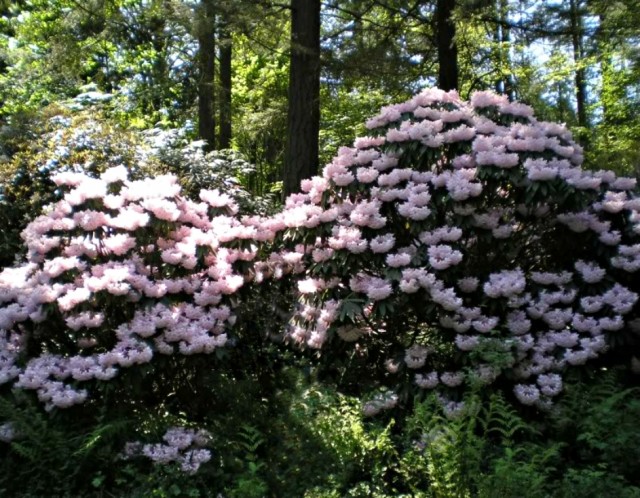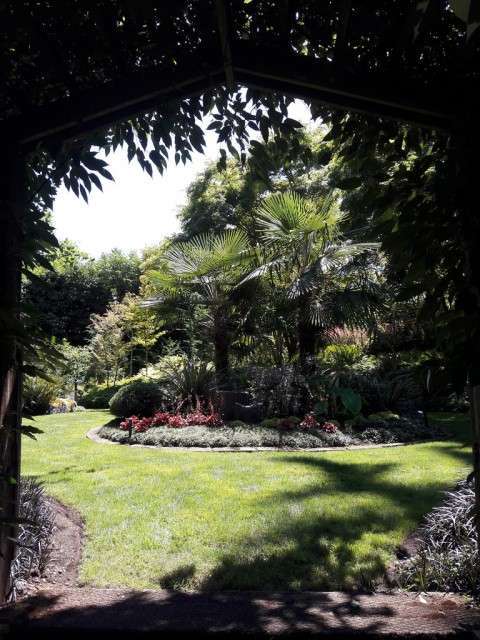 For live theater entertainment, check out the offerings at the Centerstage Theatre located at 3200 SW Dash Point Road. The theater offers a full season of entertainment for patrons year-round.
After the play try one of the great steakhouses in the Federal Way area. Two of the best are within a 5-minute drive of each other. Check out the Black Angus Steakhouse and Jimmy Mac's Roadhouse. The latter even has homemade rolls baked daily, country music, and peanut shells on the floor for those patrons who love a more Western-style atmosphere. Both restaurants offer mouthwatering menu items.
Federal Way has been expanding with many brand-new apartment buildings, but if you're looking for a more permanent home, don't forget to stop by the city's page right here on our site for the most current listings of houses and condominiums for sale.
Image source for cover of Federal Way Public Library.